Translating or native dictionaries?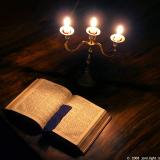 Which is better? A dictionary which translates into your native language or a dictionary which gives the definition in the native language itself?
This is an often discussed and frequently controversial topic. Both students and teachers have strong opinions on both sides of the issue. But I suspect it comes to more to personal preference than anything else.
In this article I'll tell you which I prefer and why, then open it up to your comments. Which do you prefer?
Read more to join the discussion!
My preference
I love dictionaries and own a great many of them. That might make me a little strange. :-)
Just for Polish, I have several Polish-English translating dictionaries of various sizes, a large, pink Polish-Polish dictionary (PWN) and a small Polish-Polish dictionary for children. I also use a number of online dictionaries, including: Onet.pl Portal Wiedzy, the Polish Wiktionary and PONS.eu.
One of my favorite parts of working on BiblioBird is that I get to edit the dictionary!
Even at the advanced level I'm at with Polish, I overwhelmingly prefer translating dictionaries.
Let me tell you why...
Translations are fast
I frequently look words up in the dictionary while I'm reading. I just want to know what the word means so I can move on. If I'm using a Polish-Polish dictionary, I might not know all the words in the definition. Then I'll have to look up those words too! It could take a long time before I return to my reading.
This is partly because monolingual dictionaries must use rare or technical words to describe simple words. For example, table: "an article of furniture consisting of a flat, slablike top supported on one or more legs or other supports." :-)
A translation is much faster.
Connecting definitions to concepts
Even for a language that I know very well, for example, English (my native language), I frequently have trouble guessing what a word is from the definition.
For example, here is a definition for an English word (hint: it's a transitive verb):
to look forward to with desire and reasonable confidence,
to believe, desire, or trust
Can you guess what the word is in English?
Is it expect? Want? Wish? No, it's hope. While all those words are very similar, they all represent slightly different concepts (at least for me).
A similar thing happens when I look up a word in a Polish-Polish dictionary. I understand what the definition means, but I can't necessarily connect it to a concept I already know. But a translation would have allowed me to make that connection immediately.
mieć nadzieję, że ... = to hope. I understand hope! Done.
Here's another one for you to try! Can you guess what word this is in English (hint: it's a noun)?
profound dedication; consecration
earnest attachment to a cause, person, etc.
an assignment or appropriation to any purpose, cause, etc.
Click here to find out!
Translations are easy to memorize
I use flashcards extensively when learning languages. Memorizing a single word answer to the flashcard is easier than a full definition.
And it's easier to do the cards in reverse for reasons already mentioned above.
Discuss!
I prefer translating dictionaries. But I know many other people prefer native dictionaries.
Please write a comment below explaining which you prefer and why!