How long does it take to learn a foreign language?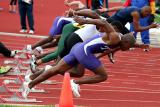 I receive a lot of emails asking for advice on how to learn a language fast.
But how fast is fast? Two years? One year? 90 days? There are even products that claim they allow you to learn a language in just 30 days.
So, how long does it really take to learn a language?
Read more for my opinion!
I made my biggest progress with Polish in 2008 when I started reading the Harry Potter series in Polish. For the entire year, I spent two hours a day reading, listening and reviewing flashcards.
At the beginning of that year, my head was full of confusing grammar rules from the course I was taking. But I had trouble understanding or saying just about anything. By the end of the year, I could understand practically anything and speak rather fluidly - although, far from perfectly!
In my opinion, reaching that level in one year is very fast!
If you have an effective method and good motivation you will learn the language! But how fast you'll learn depends on how much time you put into it.
In 2008, I spent two hours a day learning Polish. If I had spent only an hour, my progress would have been slower. If I had spent three hours, my progress would have been faster.
In my opinion, anyone (regardless of age, ability or experience) can learn any language to an advanced level in a year, if they put enough time into it. Assuming, of course, you have the other two ingredients too!
I am a big fan of Benny, the Irish Polyglot, who writes the extremely popular language learning blog Fluent in 3 Months.
But as I've said in the past, I'm not a big fan of the word "fluent." The word can have different meanings depending on who is using it. This is what Benny says:
My own definition of fluency is something along the lines of not hesitating when speaking, getting your point across with very few mistakes and understanding when spoken to, without slowing down the conversation when with a group of otherwise native speakers.
Benny's goal is to meet native speakers and have a social life in that language. He wants to speak comfortably and naturally, but isn't worried about being correct or perfect.
Working very intensely with a language similar to your native language (or one you already know), I think it is possible to reach that level in 3 months, particularly, if you've learned another language successfully in the past. But if you don't meet all those requirements, you will need more time!
Learning a language is not a small thing; and there's also the culture and history that come with it! There is always more to learn and more to discover! You can study any language (including your native language) for your entire life and still not master every corner of it.
It's important to decide what your goals are. Do you want a social life like Benny? Or do you intend to write academic papers? Or deliver business presentations? Are you aiming for correctness or communication?
Some goals require more time than others.
As I've written previously, the law of diminishing returns applies to language learning. Once you are already at an advanced level, improvements come much more slowly.
Like I already wrote above: you will learn the language, so long as you don't give up!
If you spend more time you will learn faster. To a point. If you push yourself too hard, you won't want to do it anymore.
To me it's more important to enjoy the journey. Keep your motivation close and remember your goals! Have fun and don't give up!
What do you think? How long does it take to learn a language? How fast is fast? Does it matter?