How to learn words with multiple meanings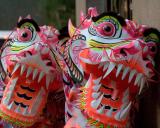 In all languages, there are words with several, seemingly unrelated meanings - and English is no exception.
According to the Merriam-Webster dictionary, the word "get" has over 20 different meanings! It's even hard to count them all. :-)
So, what's the best way to learn words with multiple meanings?
Read more for my advice!
The challenge
Learning vocabulary is the biggest challenge in language learning. Although few examples are as extreme as "get," learning words with multiple meanings is one of the biggest challenges in learning vocabulary!
Let's look at the verb "to call":
"I called him last night." = to telephone someone
"The soup calls for minced garlic." = to require something
"What's it called? It's called BiblioBird!" :-) = to be named something
To a native speaker of English, it's very natural that this word has all three of these meanings. But to an learner, this can be very confusing.
In many languages, each meaning of "to call" uses a separate word. For example, in Polish the words would be: (1) telefonować, (2) wymagać and (3) nazywać.
My advice
Learn each meaning as you encounter it!
I like to learn vocabulary using flashcards, preferably computerized flashcards systems like Anki which use spaced repetition.
If I encountered the verb "to call" for the first time in sense #3, I would make a flashcard for only that meaning!
If I later encountered "to call" again and it didn't make sense in that context, I'd return to the dictionary and see if it might make more sense associated with a different definition. If so, I'd make a new flashcard for that sense and update the old one, so I know the meaning is different. You can add an example sentence to the front of the card or add some context in parenthesis. For example: "to call (on the telephone)" and "to call (someone something)".
I know you might have the urge to try to learn all of one word's meanings at once. But, in my experience, if you learn one sense well before moving on to the next, you will know both meanings better in the end.
Similarly, this is why practicing 10 minutes a day is better than practicing 70 minutes once a week. Give your brain time to learn the distinction.
Other issues
Different parts of speech
A great number of English words function in multiple parts of speech. These words are a bit easier to learn, because the meanings are typically related. For example, "I went to the dance (noun) to watch my daughter dance (verb)."
The same technique can be applied here! Make a flashcard for the different parts of speech as you encounter them.
In fact, when learning English, I recommend always putting the part of speech on your flashcards! This is less of an issue with other languages, like Polish, where you can usually tell the part of speech from the word ending.
Heteronyms
There are also words which are spelled the same but pronounced differently, which frequently have drastically different meanings. These are called heteronyms.
For example, the word "content":
"I am content." (adjective, pronounced /kənˈtɛnt/) = I am happy or satisfied.
"This content is difficult." (noun, pronounced /ˈkɒn.tɛnt/) = This topic or material is difficult.
Again, you can use the same technique and add the pronunciation to your flashcard. However, these words are relatively rare. A nearly complete list of all heteronyms in English contains less than 100 words.
How do you learn words with multiple meanings? Do you have any other advice for learning these tricky words? Leave a comment below!