Is spelling easier for non-native speakers?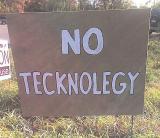 I receive lots of comments on the videos of me speaking Polish like:
"You speak pretty good Polish. But can you spell? It's really hard, even for native Poles!"
The first time I saw this, I was really surprised! The Polish alphabet is very straightforward and I have no problems spelling in Polish. In fact, I spell much better in Polish than I do in English!
Personally, I've always thought English spelling was really hard. But I've had non-native speakers tell me that spelling in English is much easier than in their native language.
So, I've started to wonder: is spelling simply easier for non-native speakers?
Read more for my whole theory!
English spelling
English spelling is terribly inconsistent. The same combination of letters in one word sounds completely different in another word.
For example, the "o" in "to" is pronounced like /u/ but in the word "go" it's pronounced like /oʊ/. The "ough" is pronounced differently in each of these words: thought, enough, through, though, cough, bough. Or how about the "oo" in these words: book, soon, door, flood?
There are also tons of words that are pronounced the same, but spelled differently. For example:
to, two, too
there, their, they're
sea, see
sense, cents, scents
new, knew
no, know
Personally, I spell terribly in English! I constantly confuse "there," "their" and "they're." If I didn't spend time editing my work, I'd use them incorrectly every time. Despite the fact that each of those words has a drastically different meaning and function, in my mind they're all the same word. :-)
I'm also very confused by words with doubled letters. For example, "tomorrow." I remember that it has doubled letters, but I can never remember if it's "tommorow" or even "tommorrow." Every time I need to write the word "tomb" (which is more often than you'd think!), I have to ask my wife how it's spelled. ;-)
(Note: I use a spell checker and a friend corrects my articles before I publish them, so there are very few spelling mistakes on my blog. You just don't get to see the first draft!)
Here are some entertaining articles/videos about English spelling:
Polish spelling
In my opinion, Polish spelling contains far fewer inconsistencies. But there are some! For example, these letters are pronounced the same: u/ó, ch/h, ż/rz. Also, the letter "ę" is pronounced as /ɛ/ at the end of a word or /ɛ̃m/ and /ɛ̃ŋ/ in the middle of a word (depending on what letter follows it).
So there are some complications. But, the rules are few and simple and I personally have no problems with them.
I'd never confuse "może" (maybe) and "morze" (sea), even though they are pronounced the same, because the ideas are so different. I've also never been tempted to write "ruże" instead of "róże" (roses) or "wachać" instead of "wahać" (to hesitate). Or "kacze" instead of "kaczę" (duckling), "dzienkuję" instead of "dziękuję" (thank you) or "dembowa" instead of "dębowa" (made of oak).
But based on the comments I receive, it seems that native speakers can have trouble with these spellings!
Here are some entertaining articles/videos about Polish spelling (in Polish):
Is it easier for non-native speakers?
When learning Polish, I learned the spelling before hearing the word (if I was reading) or at about the same time (when I looked it up in the dictionary after hearing it). So, I was familiar with each word's spelling from the very beginning.
But when I learned English (my native language), I knew a great many words before ever seeing them written. My young mind had already decided there was only one word for there, their and they're. So when I went to school and learned these were all different words, it was confusing and strange.
I think it's probably the same for native Polish speakers. Polish spelling is hard because they learned it after they already spoke Polish.
Also, non-native speakers are more likely to learn the spelling rules. Personally, I don't know the spelling rules for English. Are there any? :-) I simply try to memorize how each word is spelled. But I know many of the spelling rules for Polish.
What do you think? Is spelling in your native language hard? Is it easier for non-native speakers? Why do you think that's the case? Or why isn't it? Write a comment!