8 reasons to use YouTube to learn a language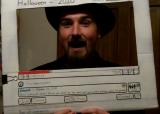 As most of you probably know, I've been using YouTube in my effort to learn Polish for over three years now.
YouTube is a massive service, with "hundreds of millions of users from around the world." According to their FAQ, "48 hours of video are uploaded every minute, resulting in nearly 8 years of content uploaded every day."
Using YouTube has led to many very positive things in my life and, in my opinion, has also significantly improved my language abilities.
I strongly encourage YOU to try using YouTube in your language learning!
Read more to find out why!
My first YouTube video
I uploaded this video on September 27th, 2008. I was planning to record only two videos: one in Polish and one in Russian (which I was also learning at the time) and link to them from my old blog.
I didn't really expect many people to watch it - and certainly only readers of my blog would be interested!
But I began getting really encouraging comments from random native speakers of Polish. Three years later, that video has over 10k views and over 100 (100% positive!) comments. This inspired me to continue recording YouTube videos in Polish. Now I have over 60 videos.
Reasons to watch YouTube videos
Even if you never record your own video, there are lots of reasons to watch other people's videos in the language you are learning. Here are a few:
(NOTE: While there are lots of different types of content on YouTube - music videos, television, machinima, etc - I recommend watching "vlogs," or video blogs, which usually consist of one person talking to the camera.)
Access to natural, conversational speech. Movies and television can be great, but they are still artificial to a certain extent.
Experience the culture from the perspective of a native. Traveling to the country and experiencing the culture firsthand is great. But you're still experiencing it from your perspective. Watching someone's Christmas celebration on YouTube, for example, allows you to experience the event from their perspective!
Behind the videos are real people that you can talk to and get to know! If you don't have any native speakers in your home country, this is a great opportunity to meet some.
It's free! Professional language learning products that teach you slang or conversation can be very expensive. Why pay when we can just connect with each other and have conversations (even one-sided ones)?
Reasons to record YouTube videos
I highly recommend recording YouTube videos in the language you are learning! Here are a few of the positive things I gained from doing so:
It helped me get over my fear of speaking. At first I was afraid to speak because I know I make a lot of mistakes in Polish. However, lots of people watched my videos (which have tons of mistakes in them) and... Nothing went wrong! No one attacked me. They understood what I was trying to say. Slowly, I became less and less afraid.
I met tons of interesting people. There are very few native Polish speakers in Milwaukee. To this day, I know only one or two. But, via my videos, I've had the opportunity to talk with some really cool people and form some lasting relationships.
I get a TON of corrections. Like I mentioned above, I make many mistakes in every video. People have been giving me corrections since the beginning, but I ended up receiving so many that I've started using Lang-8 (a social language correction service) to collect them.
Free compliments! In all the time I've recorded YouTube videos, I have only ever received one or two truly negative comments. Sometimes people disagree with what I'm saying, but we've always been able to discuss the topic politely. Most people are simply happy to see foreigners take an interest in their country and their language! The overwhelming majority of comments I receive are simply compliments. :-) This has helped to keep me motivated over the years.
Have you used YouTube in your language learning? Has it helped you? If so, how? If not, why not? Please leave a comment below!