Do I need to understand everything?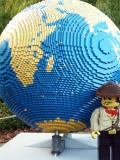 My method for learning Polish involved mainly reading and listening to books in Polish. There are many variations on this method that involve the use of movies, podcasts or even video games instead of books.
As long as the method focuses on understanding real language and there is some listening component - it will be very effective.
The main challenge is understanding this language when you are still learning (especially listening).
Lately, I've been receiving a lot of emails that say something like:
When we are listening to podcasts (for example), do you think it's worth it to try and understand as much as possible? Should we listen to the same recording over and over until we understand everything?
Read more for my response!
Repetition but not perfectionism
Some people - particularly people who are learning their first foreign language - feel that they must understand everything before moving on. So they'll repeat the same material over and over.
Repetition can be very helpful, especially when you're just starting out.
But excessive repetition can very detrimental!
I've mentioned several times that there are diminishing returns in language learning. When you're just starting out, you learn very, very quickly. You can even go from beginner to intermediate in 3-6 months if you devote a lot of time to it. However, over time your progress slows. It can take years to go from intermediate to advanced.
The same idea applies to repetition! In the first few repetitions you will learn a ton. But after a while you learn less and less with each repetition.
Lots of small successes ...
... will eventually lead to big success.
Let's say you're listening to short podcasts (ex: 10 minutes). You listen to the podcast once or twice. Then you go through the transcript and look up all the unknown words and make flashcards. After reviewing the flashcards a few times, you listen to the podcast a couple more times. You can do all these steps over several days.
So long as:
You understand the general idea,
You enjoy yourself, and
You learn something new
... you are ready to move on to the next podcast!
Yes, there will be things you don't understand. There will be new vocabulary you don't learn. But you learned something! So you're a little better with the language than you were before.
All these little successes add up and will eventually lead to big success.
The greatest danger
The most important thing is that you don't give up!
When people repeat the same material over and over it can get boring. It can be frustrating because you feel like you are never making any progress. It can stop being enjoyable.
All of these things lead people to give up and the only way you can fail to learn a language is by giving up!
Try to be conscious of your feelings toward your study activities: they should continue to be enjoyable and interesting. If you feel yourself burning out: take a break or try something different. Just don't give up!
What do you think? Should you try to understand everything? Or just enough? What is your experience with this problem? Please leave a comment below!