Email problem - I need your help!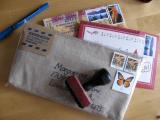 I love receiving emails and comments from you guys!
It's great to hear about your language learning journeys and to help when I can! Language learning is my passion and I want to help as many people succeed as possible.
That's why I try to respond to every single email and comment - if nothing else to let you know that I'm listening and I appreciate it.
The problem is that lately I've been getting so many that I'm having trouble finding time to respond to them all.
In fact, I spend 1-2 hours per day just responding to emails and comments but I still haven't responded to messages from as far back as March 2nd (6 days ago).
It's gotten to a point where, not only is it nearly impossible to catch up - but I'm having trouble finding time to write new articles, record new videos and improve Bibliobird.
I have a few ideas about how to fix this but I want to hear your ideas and make sure that you're OK with whatever I decide.
I need your help! Please read the rest of this article and leave a comment!
Ideas
Here are a few of the ideas that I have:
Write articles instead of responding: Most of the emails I receive are requests for advice. People tell me about their specific problems and I try to help them. This is great but in the end it helps only one person. Instead, I could turn my response into an article that could help many people!
Encourage people to ask for help on the Bibliobird forum: There is a great community of language learners that are actively helping each other on the forum. I read everything that gets posted but frequently someone from the community gives basically the same advice I would give! I only have to jump in if no one responds or if I have something unique to add.
Find someone to help me respond to emails: Much of the time, I've already written an article about the problem the person is having and I just need to send the link. Or they'll suggest a topic for a new article, a book or movie they think I'd like or a feature they want in Bibliobird. Those just get added to big lists (ie. my notes) which I look at later. Someone else could definitely do those things!
What do you think?
Just to be clear: I still intend to read everything that everyone sends me! That's fine. It doesn't take very much time and, in fact, that's the best part about my activities on the internet. :-)
I only want to spend less time responding. That's what's taking me hours and hours to do.
If I had those hours back, I could:
Write more articles
Record more videos
Make Bibliobird even more awesome! ;-)
So, what do YOU think? Would you be OK with the ideas I suggested above? What else could I do to improve the situation?
Or are personal emails more important to you than articles/videos/etc? In the end I really want to help you best, so please let me know how I can do that.
Leave a comment below!