Why I almost shut down LinguaTrek and Bibliobird... and our BIG dream!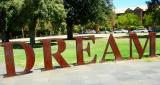 Usually I write articles or record videos with language learning advice or information about Polish or American culture. It's almost always somewhat personal.
I've told the story of how I learned Polish (despite failing to learn other languages) many times. For example, just last week, when I finally published my "About me" page!
Today, I'm going to get more personal than ever before.
Since the beginning of the year, I've hinted that I have some big plans to share with you...
And the time has finally come to share them with you!
P.S. Today is Carrie's (my wife's) birthday! Please be sure to say "Happy Birthday" to her in the comments below. :-)
Dreams can be scary
Actually, I could've told you about this two months ago - but to be completely honest, I've been terrified!
That's the thing about big dreams: it's very scary to pursue them, because if you fail - that dream is lost forever!
It's tempting to keep your dreams to yourself and not take that risk - but then your dreams will never come true!
So, I decided it's finally time to take that risk! But first, I'd like to tell you about a personal realization I had several months ago...
The New Year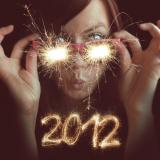 Towards the end of every year, I like to think back on the previous year: about what has happened, what was accomplished, what wasn't accomplished, what was awesome and what wasn't.
It helps prevent the years from just sliding by, unnoticed.
It's a personal obsession of mine: I try not to lose track of anything, especially time.
I've been an obsessive note-taker since I was a teenager. I have dozens of notebooks full of thoughts, song lyrics, "to do" lists, letters, ideas for computer programs (I'm a professional software developer), and much more. At certain times in my life, I even kept detailed calendars, not to record what I planned to do - but instead, I recorded what I did each day.
Time goes by so fast, and when you're caught up in the rush of day-to-day life, it's so easy to lose perspective about what's really important. Occasionally reviewing my notes helps me keep perspective.
Near the end of 2011, I began reflecting on the year by going through my notes. And I was disturbed by what I saw!
The path I didn't choose
During the first half of 2011, my wife and I were both unemployed and living at my parent's house. I spent all my time practicing Polish, writing articles, recording videos, and building Bibliobird (my web application designed to help Poles learn English). I even gave some one-on-one English lessons over Skype.
It was a wonderful time!
In June, the realities of life caught up with us:
We rented our own apartment
Carrie found a stable (but low-paying and mindless) job
I started doing contract software development work
... and I co-founded a technology startup company (H2OScore.com)
We had enough money to live and everything with my company was going very well!
In fact, it was going too well... We created the first version of our product. We hired more than 10 interns. We moved into an office downtown. We were talking to customers, investors, and to the media. I even had my first real radio interview. :-) The project was constantly picking up steam and taking up more and more of my time.
Before I knew it, I practically stopped recording videos and I absolutely stopped both practicing Polish and working on Bibliobird.
I didn't decide to stop doing all those things; it just happened.
My realization
When I actually sat down and thought about it - I realized I only had enough time, energy and passion to do one thing.
I had to make a choice. I couldn't go on pretending to do both things.
But which path should I choose?
Should I shut down LinguaTrek and Bibliobird and continue to focus on my technology startup that was obviously going to be something big?
Or should I give up on that promising opportunity to pursue my passion for helping people learn languages?
Since you're reading this article here on LinguaTrek, my choice should be pretty obvious. :-)
In January, I decided to quit H2OScore and devote my life to helping other people succeed learning languages.
But how?
Note: You can find more details about H2OScore and my decision to quit in this video from 2012-01-17 (in Polish).
Our BIG dream
Notice: I wrote "OUR dream" and not "MY dream." That's because this plan involves not just me - but also my wife, Carrie. So it's especially fitting that I should publish this article on her birthday. ;-)
Over the last four months (since the 2012 New Year), I've been talking with lots and lots of people about their problems, needs, fears and desires with regard to language learning.
And I think I've finally found a way to give you more articles, more videos, more features for Bibliobird, and more advice - while also realizing our biggest dream.
But we're also going to need your help to make this a reality!
And that way is... going to be revealed in the next post. ;-) Don't worry, you won't have to wait long!
(UPDATE: Here is the next post -> Our BIG announcement! (We need your help!))
In the meantime, please write a comment below and tell me about YOUR dreams! Do you have any dreams that are so precious that you're afraid to pursue them? Have you ever pursued a BIG dream? What happened? Please write a comment below!