Natural Language Learning (without a teacher!)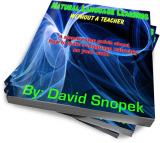 Note: This article is a follow-up to this article from 2012-03-29.
Thanks to everyone who commented and sent emails over the past 2 or 3 weeks. I literally received hundreds of emails! I'm trying to reply to all of them, so if you're still waiting for a response, please be patient!
I'd especially like to thank everyone who completed the survey about the FREE ebook!
Right after I posted the last video, I had to run to a meeting with a client. (I'm a freelance software developer.) After several hours of work, I finally had a chance to look at my inbox - and the first two pages were completely filled up with survey responses! ;-)
Based on your responses to the survey, I've chosen a topic for the FREE ebook:
Natural Language Learning (Without a Teacher!)

A step-by-step guide on how to learn a language naturally on your own!
(NOTE: There was also a significant group of people who wanted advice on getting over their fear of speaking. Unfortunately, it didn't get enough votes to be the topic of this ebook, but I promise to make more articles and videos about this important topic!)
Please read more for the full ebook description and to sign up to get your copy when it's finished!
Who is this ebook for?
This ebook is for people...
... who have spent years in traditional courses but still can't order in a restaurant, watch a movie without subtitles, or have a casual conversation with a native speaker.
... who think that their course was too fast, too slow, or too boring.
... who think they don't have a talent for learning language (but in truth no talent is necessary - just a good approach!)
... who want to take control of their language learning journey and study using a method that will help them achieve their goal efficiently!
I personally studied several languages for many years and failed to learn more than how to pass a grammar test. It wasn't until I tried a new method, based on how the brain actually learns language, that I was finally able to achieve success learning Polish.
I've described this method several times in articles and videos. But always in a very general way.
Natural Language Learning will give you step-by-step instructions on how to use my method, with tips on how to modify it for your needs.
Why traditional methods fail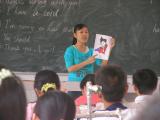 Traditional methods focus on consciously memorizing grammar rules. You must understand the rules, explain the rules, and then take tests to prove you know the rules. If you're a good student, you can usually learn them and do well in the course.
The problem is that truly speaking and understanding a language isn't a conscious activity! (I've written extensively about this in the past.)
When you're speaking your native language, you aren't thinking about grammar rules, declinations, conjugations, verbs, nouns, genders, tenses, etc.
You simply think a thought and your brain is able to unconsciously assemble a grammatically correct sentence. Or, you hear a sentence and immediately understand the meaning.
When you truly acquire a foreign language, your brain will process that new language in the same way!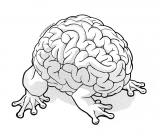 The human brain is designed to learn languages. This is why talent is unnecessary!
Linguists talk about a Language Acquisition Device (LAD) that exists in all of our minds.
If you can activate this device, your brain will start to learn the language naturally and unconsciously.
So, the question is: How do you activate it? It's actually very simple!
According to linguists, you activate your Language Acquisition Device (LAD) by listening to (or reading) content in the language that you can understand.
Linguists call this comprehensible input.
It works more efficiently if:
You are interested in the input, and
You are in a low-stress environment.

Everyone learns languages this way, whether they realize it or not. Even someone who successfully learned a language in a traditional course! But it isn't the memorization of grammar rules that led to their success - it's the comprehensible input.
The main problem with traditional courses is that 90% of the time is spent on activities that don't activate your LAD (like grammar and tests). Traditional courses also tend to focus on mistakes and correction - which leads to greater stress. And, of course, the learning materials tend to be very boring and artificial.
That's why they usually work very slowly or not at all!
Even though the formula is very simple, there is one big problem: How can you understand input in a language that you don't speak yet?
This is where having a method is helpful!
Of course, there isn't only one correct language learning method - the best method for you depends a lot on you and your personal preferences. An effective method is made up of a few parts:
A source of interesting content in the language
A method to understand this content
A system to review and remember what you've learned
But all of those parts can be customized to your interests and personal preferences!
The advantages of self-study
A real-world course with a teacher can be nice for a few reasons:
You have an expert (the teacher) to consult with
All of the lessons are planned for you
You can interact with other people socially
However, I think those advantages are greatly outweighed by the disadvantages:
You move at the pace of the rest of the class, which could be too fast or too slow
You have to learn what the teacher plans, which could be boring or might not apply to your goals
You have to travel to a specific place at a specific time, which might conflict with other commitments
You aren't actively learning 100% of the time (ex. when another student is answering a question)
Depending on the teacher and the other students, it can be stressful
It's generally more expensive than self-study
In short, you can accomplish more, faster and more conveniently, with self-study. And if you need to consult an expert, there are lots of internet communities where you can ask for help (or socialize!) - like Bibliobird!
What will be in Natural Language Learning?
In the ebook, I will describe:
Why this method works (in more detail)
How to find content in the language that is both interesting to you, and at the right level
A few common methods for understanding the content
A couple systems to review what you've learned
This will be based on my experience learning Polish in this way - but not only! I've also talked with many other people who have tried my method or similar methods.
I will try to include several variations, so that after reading this ebook, you will be able to create your own method to learn any language effectively!
Do you want this? Let me know!
Like I said last time, I only want to create something that you actually want! Even a short ebook will be a lot of work to write. If I spend a lot of time making it and nobody wants it, I will feel like an idiot!
While I know from the last survey that a large number of people are interested in some ebook from me, they were all interested in different ideas.
If you are interested in this ebook, please fill out this NEW survey! (If I end up making it, I'll send it to you at the email address you provide.)
If you and enough other people want it (I'm thinking around 300), then I'll write the ebook!
Please let me know if you are interested by filling out the NEW survey! If you have any other comments, please write them below!