My next BIG project after the ebook!
I know that a lot of new people have subscribed to my blog recently. I want to assure you that I usually write articles or record videos with language learning advice or information about Polish or American culture. :-)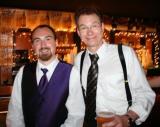 Today is going to be something much more personal.
My Pa (father) likes to say:
Everything takes twice as long as you think it will - even if you take that into account.
Back in March, I told you that my wife and I wanted to quit our jobs and work full-time to create a paid language learning product.
To celebrate this HUGE decision and to thank all of you for your continuous support over the years, I decided to write a FREE ebook about language learning for you. I really thought I'd publish it 2-3 weeks after that announcement, but it wasn't completely finished until May 10th (exactly 6 weeks after the initial announcement).
It seems my father was right!
In general, the ebook project was much more difficult than I thought was going to be. I was a little disappointed with how long it took. But when I finally published it, many people were amazed that I accomplished all that in even 6 weeks. :-) It seems they thought it was going to take me even longer!
In any case, I needed a few weeks after the ebook to rest. But now I'm ready to start talking about our paid product!
I can't wait to hear what you think! Please read this article and tell me honestly if this is something you'd be interested in.
Read more to learn about our upcoming paid language learning product!
It started by accident
I began learning languages on purpose. But I started helping others in their language learning journeys entirely by accident!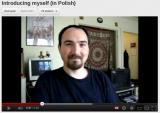 I recorded my first video on YouTube three years ago simply to practice speaking Polish. I had no idea that anyone beyond the handful of people who read my old blog would actually watch it (let alone 12,000 people). But it was an even bigger surprise when people started asking me for language learning advice!
Later I started recording videos specifically about language learning. Then I founded this blog to write about it exclusively (my old blog was also about software development - that's what I do for a living). Eventually, I created Bibliobird, an open source web application for language learning.
Over the past three years, I've had the opportunity to help hundreds (if not thousands) of people. I've also learned A TON from them and their experiences.
This has led me realize that helping people learn languages is my true passion!
My dilemma
Up until now, all my language learning activities on the internet have been a hobby -- an extremely time-consuming hobby!
I barely have enough free time to respond to all the e-mails I receive, let alone write new articles, record new videos, or improve Bibliobird.
In fact, at the end of last year, I seriously considered shutting down my blog and Bibliobird because I didn't have enough time for them. Instead, in January, I decided to quit the promising tech startup I had founded in order to pursue my dream of turning my passion for language learning into my full-time job.
Since the beginning of the year, I've been talking with lots and lots of people about their problems, needs, fears, and desires with regard to language learning.
Based on this, I believe there is the opportunity for us to create some really unique and powerful products for language learners and make a good living doing it. But we can only do this if we have the time and resources to focus on it 100%!
Quit your jobs?! That's too risky!
When I first announced that we wanted to quit our jobs to work on this, several people got concerned that we were taking too big of a risk.
Thank you so much for your concern for our well-being. :-) But we have a plan to try to minimize the risk:
We are going to pre-sell the first product before we create it in order to get enough money so that we can quit our jobs and do nothing but work on it.

If we don't get enough money in the presale, all the money will be refunded and we won't create the product. And we still have our jobs.
(This model is commonly known as crowdfunding - recently popularized by websites like Kickstarter and IndieGoGo.)
But if we do make enough money and create our first product, we hope that the revenue from it will allow us to continue creating subsequent products.
How you can benefit from this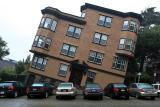 So, here's what I'm thinking of doing ... and I want your feedback.
During the presale, the product will be available at a discount, of course. So, if you help us out and buy it before it exists, you'll be able to get it cheaper than if you wait until it's finished.
But I'm also considering offering a limited group of people (maybe 20) lifetime access to every paid language learning product we ever create. We have big plans and hope to create several products every year!
You can't make a sustainable business by offering cheap lifetime access to all your future products, so this is something we're only planning to do ONCE!
However, there's a tradeoff -- there's always a tradeoff! :-)
We want to make sure the product is ready before it's officially released. So, in exchange for such a great deal, we need your feedback on the product (probably in survey form) and help testing it while we're still creating it!
So, what is the product?
Well...that'd take me at least a whole article and maybe a video to explain. :-) I'll tell you about it soon!
But, of course, we're going to need your help to decide exactly what should be included, what it should cost, and many more details.
For now, please let me know what you think about the presale idea!
Do you think this is a good idea? Would you potentially buy the product or lifetime access to all our future products? Do you think we'll achieve our dream? Please leave a comment below!