Is this book/movie/song too hard for me?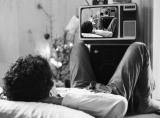 Reading books, watching movies and listening to music in your target language is a great way to learn! In fact, that is the basis of the method I used to learn Polish (I read and listened to Harry Potter in Polish).
Choosing the right materials for you is difficult! (I devote about 15 pages to this topic in my FREE ebook!)
Besides finding something that is interesting to you (which is an extremely personal decision), the most difficult part is finding something at the appropriate level.
Ideally, you want to find something just above your current level. If it's too easy, there won't be anything to learn. Although, things that are a little below or right at your level will also help a lot!
However, if this is the one of the first books/songs/movies that you have read/watched/listened to, it's going to be hard regardless!
The real question is: Is it TOO hard?
Read more to find out how you can tell!
It will be hard!
When I started reading Harry Potter in Polish, my level was low. I mean really low!
I had studied tons of grammar. But I knew very little vocabulary, I couldn't understand most things people said to me and I definitely couldn't carry on a real conversation.
This book wasn't "just above" my level - it was way above my level!
In the very beginning, there were 20-40 unknown words on every page!
But despite all this - it was actually a very good choice for me. However, for someone else - at the exact same level - it might be a terrible choice!
The fact is that there is much more to this than just your current level.
Motivation
The three ingredients to language learning are: time, motivation and an effective method.
We spend a lot of time talking about finding an effective method. But all of that is meaningless if you don't have the motivation to actually do it!
As I talked about in my ebook, you can make up for your low level of language skill with a high level of motivation!
This is why choosing something that is interesting to you is sooo important! Despite being too old for it, I really love the Harry Potter story. :-) If I had chosen something that I thought was boring or just OK - I could never have read a book that was so much higher than my current level. I would probably have given up because it was too hard.
Remember: the only way to fail to learn a language, is to give up!
How can you tell if it's too hard?
Language learning is much more personal than learning most skills. Your psychology, emotions and self-confidence play a huge role!
I don't think you could say that about learning soccer, math or basket weaving. :-)
That's why self-awareness is so important while learning a language. You need to be acutely aware of what you are thinking and feeling about the language and your method.
The only way to tell if something is too hard, is to try to read/watch/listen to it and ask yourself the question: is the difficulty of this lessening my motivation? If the answer is "yes" - it's too hard!
You need to notice this and change as soon as possible. The longer you do something demotivating, the more you risk running out of motivation and potentially giving up.
While the "ideal level" is just above your current level, you may find that you need something easier. Or maybe find something that motivates you so strongly that its difficulty isn't a problem! But it's your motivation and not the absolute level of the difficulty that is important.
What do you think? Have you tried to read, watch or listen to something that was too hard? How could you tell? Write a comment below!