In the news: A review of my ebook, an interview, the hardest languages and PolyglotLink.com!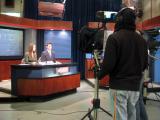 Usually, I post articles with language learning advice or information about American or Polish culture. Today is going to be a little different.
Over the last two weeks, LinguaTrek (my blog) and Bibliobird (my web application for language learning) have been mentioned a number of times on the internet.
Here is a quick overview!
A review of my FREE ebook!
J. Snider of the excellent Polyglotally.com blog recently wrote a review of Natural Language Learning without a Teacher in which he writes:
This e-book is of the same calibre as can be found in other e-products (like The Language Hacking Guide and Everyday Language Learner), but at a much more favourable price. Excellent content for free!
If you have a moment, I highly recommend taking a look at J.'s blog! There is a plethora of interesting articles about language learning but not only!
An interview with PolakPotrafi.pl
The crowdfunding campaign we did on PolakPotrafi.pl (like KickStarter.com in Poland) in order to presell our first paid product for Bibliobird was "one of the most spectacular successes in Polish crowdfunding!"
Yesterday, I did an interview on the PolakPotrafi.pl blog (in Polish) where I discuss the details of the compaign and what I believe allowed us to be so successful. The Google Translate version is pretty hilarious but it conveys the general idea. :-)
Read more for the two remaining peices of news!
Edulider.pl: the hardest languages...
Edulider.pl, a portal about learning, education and business, wrote an article (in Polish) about the hardest languages in the world, taking advantage of my video about how Polish is NOT the hardest language. :-)
They wrote (translated from Polish):
Many Poles commonly consider Polish to be among the hardest languages.... The video above proves that Polish isn't all that hard.
PolyglotLink.com
PolyglotLink.com, a portal to help learners find the best language learning blogs, was recently launched! LinguaTrek was one of the first blogs to become involved in the project.
According to the creator, Niel de la Rouviere, there are lots of cool new features comming soon! If you're interested in more information, subscribe to the newletter.
Thanks for reading! We'll get back to talking about language learning or culture next week. :-)