Let's read in a foreign language! (a group project)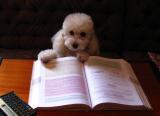 Recently I've been so busy with Bibliobird and creating our product for learning English, that I had to put my Polish learning on hold.
I learned Polish mainly from reading and listening to books in Polish - but it's been MONTHS since I've read anything! And back in June I canceled all my language exchange meetings because I didn't have the time.
But now that our product is released, it's time to get back to Polish! I just got a new book (and audiobook!) based on a recommendation from a couple Bibliobird users: Cylinder van Troffa by Janusz Zajdel
Over the next four weeks, I'm going to be reading and listening to it using the method I describe in my FREE ebook while publicly sharing my progress.
Have you been thinking of reading and listening to something in English, Polish or whatever language you're learning? Read it along with me and share your progress too!
Two of the biggest challenges in language learning are:
I'm hoping that if we do this as a group project, it'll be a great excuse to start NOW! And sharing our progress with each other will help to keep us motivated.
Read more to find out about my plan and how YOU can participate!
1. Find something to read!
If you want to participate, the first thing you're going to need to do is find something to read.
This doesn't need to be a book. It could be a series of podcasts, videos or even just news articles online! If you're a Pole learning English, you could even use our product: Real Life in the USA.
But ideally it should have audio! As I've written previously, listening is extremely important.
In this article I gave advice about how to find a good book for you and in my ebook I wrote even more extensively about how to find all kinds of materials with audio!
2. Create a daily plan
In my ebook, I talk a lot about planning a daily routine. This is my plan for the next several weeks:
7:00am: (10 minutes) Right when I wake up I'm going to review my Anki deck.
10:00am-2:00pm: (30 minutes) I usually go for a 30 minute walk in the middle of the day as a break. During this time I'm going to listen to the audiobook on my MP3 player.
6:00pm: (30 minutes) In the evening I'll read what I listened to earlier, look up any unknown words in the dictionary and add them to Anki.
If you haven't already, I really recommend reading this chapter from my ebook and doing the exercises it describes!
3. Track your progress
I'm going to be recording my progress daily in this spreadsheet. You'll be able to see exactly how much time I spend reading, listening and reviewing in Anki!
You can create your own copy of that spreadsheet by following these instructions:
Click here and then click the "Use this template" button. This requires a Google account.
Click the title (ex. "Copy of Reading log template") and change it to something else, for example: David's reading log.
Click the blue "Share" button in the upper-right corner.
Click the "Change..." link next to the text "Private - Only the people listed below can access", select "Public on the web" and click "Save".
Click the blue "Done" button.
Bookmark this page so you can return later and copy the URL to share with us!
4. Write a comment below!
Write a comment below and tell us:
What you're planning on reading or listening to?
What is your daily plan?
What is the URL for your progress spreadsheet?
If you select "Notify me when new comments are posted" and "All comments" when posting your comment, you'll be sent an e-mail anytime someone writes a comment here! We can use this to stay in contact with each other.
5. Start reading and listening!
If you have any problems or feel like you're losing motivation, write a comment here. We'll do our best to help you find a solution to your problem!
I wish you all the best of luck!