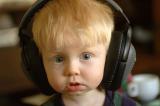 A couple weeks ago, I wrote an article about the importance of listening.
Thanks, everyone for the really excellent comments on that post! You helped me realize that I forgot to discuss a very critical point: how to listen effectively.
Read more for some helpful advice!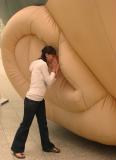 I receive many questions from people looking for advice on how to use the method I used to learn Polish in their own language studies.
The main misconception is that reading (with your eyes) is enough. This is partly my fault, since I think of listening to a book or text to still be "reading," so I've used that word to describe both activities.
But listening is not just as important as reading - listening is even more important!
If possible (especially when beginning to learn a language) you should spend significantly more time listening than reading.
Read more to find out why!