Nothing can replace practicing your language with a native speaker. But what if no native speakers live in your city? Not everyone has the means to travel to another country.
But that doesn't mean you can't practice speaking!
I've written about language exchange in the past.
This is where you meet with someone who's native language is the language you are learning and your native language is the language they are learning. For the first half of the meeting you talk in one language and for the second half you talk in the other.
And the best part is that this is something you can do entirely over the internet, using voice chat software like Skype!
Read more to learn how!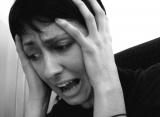 No matter how well you know a language, you can't communicate with anyone if you're afraid to use it.
While it might not seem like this has anything to do with language learning, this is a problem that affects a lot of people. Even me!
For a long a time, I was afraid to speak the languages I was learning (Polish and Russian). I still have trouble getting the courage to speak in certain situations (ex. on the telephone) or with certain people. It isn't something that I got over immediately, but I've slowly improved over several years.
Read more to learn how I got over my fear of speaking and how you can too!