Results of the survey! (the winner is very surprising)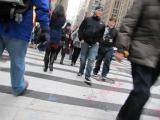 Thanks so much to everyone who responded to the survey from last Saturday about our upcoming paid language learning product!
The responses were really great for two main reasons:
I was looking for an honest reaction and I got one! Many people put a lot of emotion into their survey comments. When asking for opinions, there is always the risk that people will just say what the person asking wants to hear. This was not the case with this survey!
I was completely surprised by the results! Every time I do a survey, I have a preconceived idea of how you're going to respond, because, well, I've talked with many of you extensively via the comments, sometimes Skype, and especially e-mail. And every time I'm completely wrong!
Today I'm going to tell you about the results of the survey and the final format and price we've decided on for our upcoming paid language learning product.
Like always, we need YOUR help deciding even more details for the first product!
Read more to find out the results!
Background
I really recommend reading the last article on this topic if you haven't already!
But if you don't have the time (it's a very long article), let me just give a little background here...
Bibliobird is a free (and Open Source) web application that helps you to learn a foreign language using the same method I used to learn Polish: by reading and listening to interesting content in the language. Bibliobird makes the process the easier, less time-consuming, and allows you to focus on the fun parts - making it less likely that you'll give up!
While reading, you can click on any unknown words and receive a translation in your native language. All the unknown words are automatically added to the popular flashcard program Anki for later review.
Unlike similar programs, the translations in Bibliobird are checked and corrected by real humans! This means they will be accurate to the given context and include some of the more difficult things to translate, like idioms, slang, and phrasal verbs - which are especially difficult for learners.
All the content in Bibliobird is presently free! But we want to create some higher quality paid content in order to support our work on the project.
In the last article, we ran a survey about what format that content will take and its price. This is all leading to a presale: if we raise enough money in the presale, we will create the first product, which will be geared towards Poles learning English.
However, we'll also be selling access to every future product we create (which will include other languages) to a small group of "founding members."
The (very surprising) winner of the survey is...
Full books with audio, annotated to be read with Bibliobird.
However, it didn't win by much and the proposed price wasn't very popular.
Among Poles learning English, it got 38% of the votes, while packages of texts were a very close 2nd with 37%. However, only 51% said they would pay the price proposed for the full books!
I was personally expecting the packages and premium subscriptions to be the most popular. But the more I thought about it, the full books really are the most interesting content. As a customer, I probably would have picked the same thing. :-)
However, after much thought, I've decided that the first product won't be a full book!
The first product will be a package of texts...
...and let me tell you why.
I've estimated that we'll need to raise $2,900 (10,000 PLN) in the presale to allow us to produce a high-quality package of texts. This includes: money to survive while we create it, freelancers to help us (editor, translator), and new audio equipment.
In order to create a full book product, we'd need at least 4x that!
Based on the survey responses and the size of our audience, I'm pretty confident that we could raise $2,900. I'm not so sure we could raise enough for the full book - especially, when we're just starting out!
After we've created one or two successful packages and people have had the chance to try them and see how awesome they are, I think it will be a lot easier to take on such an ambitious project.
I promise you that we will create a full book product as soon as I think we are able! That is a product that I really want to bring into existence.
More product details
In the last article, I said that it would be a collection of texts on a specific topic for a specific level and that there would be enough content to keep the average learner busy for a month.
Here are some more details:
It will contain around 15,000 words total
There will be two audio recordings for every text, one at natural speed and the other a little slower - totaling about 3 hours of audio
You will be able to download the audio in MP3 format to listen to on your mobile devices
Every translation will be marked with the meaning used in the given context (we don't usually do this for our free content)
There will be audio for each individual word - not just the whole text (also something not present in the free content)
Now, we need YOUR help deciding what the topic and level for the first package should be!
Topic and level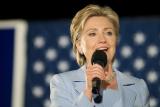 Each package will help you to achieve a specific goal and will be for learners at a specific level of language ability.
For example:
"American Politics for Advanced Learners" would allow you to argue about politics with real Americans.
"Daily Routine for Beginners" would allow you to describe your daily routine.
The texts don't have to be just articles. They could also include stories, dialogs, or videos. For higher levels, these could even be real conversations with native speakers - simply transcribed.
I've been thinking about level, and I think it makes sense for the first package to be for at least intermediate and maybe even upper intermediate or advanced. Let me tell you why:
Beginners will one day be at a higher level, but higher level learners will never again be beginners. An advanced learner has no reason to buy a beginner product. But a beginner will one day be able to use a more advanced product.
Bibliobird allows you to understand content above your level. Studies show that you need to know 95% of the words in a text in order to understand it. Bibliobird allows you to understand content even when you don't know many more words!
But we need YOUR help deciding what the exact topic and level of the first package should be!
I thought about doing another survey, but I decided that the comments would be better since everyone needs to see everyone else's ideas in order to decide.
Please write a comment below telling me (1) your ideas for the topic of the first package and (2) what level it should be for! If you like someone else's idea, please write a short comment saying you like it!
The price
I've decided to offer the packages in two seperate versions: Basic and Motivated Learner.
The "Basic" package will only include the texts and audio as I described in the "More product details" section above. This will be available for $9.95 or 35 PLN. This is less than I proposed in the last article.
With the "Motivated Learner" package you will additionally get:
Permanent access to a private forum where you can discuss the package with us and other people who also bought it. Here you can ask any language related questions or practice using what you've learned!
Exercises to go along with each text. You can submit your answers and we will correct them.
For four weeks after purchasing the package you will also get access to weekly 1-hour meetings via voice chat, where everyone will be able ask at least one question. If not everyone gets a chance to ask their question, of course, we'll go over 1 hour. And if it goes faster, you can ask multiple questions. If necessary, we'll do more than one a week to accommodate everyone's schedules.
It's our hope that the added benefits of the "Motivated Learner" package will help the people who bought it stay motivated and actually complete the package without giving up!
Normally, this package will cost $14.95 or 49 PLN - but during the presale we will be selling it for $9.95 or 35 PLN.
The presale
I've decided to conduct the presale on PolakPotrafi.pl, a Polish crowdfunding website. This provides much more convenient payment options (like bank transfer) for Poles, who make up the vast majority of my audience and will get the most out of this presale.
Non-Poles will be able to contribute via MoneyBookers.com, an online payment service similar to PayPal but more popular in Europe. Sorry that US-centric services like PayPal won't be available. Collecting online payments internationally still isn't an easy problem to solve!
One of the main advantages to using a crowdfunding website is that they keep the money until the goal is reached. If the goal isn't reached, they'll refund you the money.
Guarantee
On the survey several people asked about a guarantee.
Once the product is finished and available for sale, it will have a money-back guarantee of some kind. However, during the presale, we won't be able to provide a guarantee.
We will need to spend your money in order to create the product in the first place, so we can't refund it. This is a risk you will have to take in order to get the special reduced price. Sorry!
What do you think?
We're a lot closer to what the product will be, but there are still many things we need YOUR help deciding!
In the comments please let us know:
What you think should be the topic of the first package of texts?
What level should the first package be for?
Please write a comment below!