Review: Memrise.com (I started learning a little ... Chinese?!)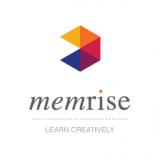 For a while now I've been trying to decide what language to learn next.
Of course, I'll keep learning Polish! I've been reading the Song of Ice and Fire books (ie. Game of Thrones) in Polish and practicing speaking at the end of our weekly voice chat meetings on Bibliobird.com.
It's just that I'm already at a pretty advanced level and it's no longer as challenging as it used to be.
But which language to learn? They ALL seem interesting! But learning a language is a big commitment and no languages excite me as much as Polish did. :-/
A few weeks ago, I was talking to a friend and he told me he was learning how to read Chinese menus on Memrise.com. This sounded really awesome, because:
I'd be able to use it right away! While I have no connection to China or the Chinese people, I do eat Chinese food often and the menus at Chinese restaurants are always written in both English and Chinese.
It doesn't require much commitment. Learning a whole new language will take lots of time and effort - but just learning to read a menu is a simple way to get started.
So, I decided to review Memrise.com by learning to read a little Chinese!
Today's article also includes a video where I show you how Memrise works and we go to a Chinese restaurant to try out what I've learned!
Of course, you can learn many more languages on Memrise.com than Chinese, including: English, Polish and dozens of others. Maybe it'll help you learn your next language?
Read more to find out!
How does Memrise.com work?
Memrise helps you learn words and phrases in a foreign language. It uses a spaced repetition system, much like Anki, which is a program I've used in my language learning for a long time.
The site is completely free and all the materials are contributed by other users!
You start by selecting a course, for example, Learn Basic Chinese: read a menu! or Upper-intermediate English.
Each course is made up of several "levels", which each contain several "items" that you'll learn. For example, here are the items in the first level of the Chinese menu course:
Memrise uses a really strange metaphor: you "plant" new levels and then "water" them periodically. Every time you log in, it'll tell you how many items need to be "watered" and you can click a button to review them.
Each time a new item is introduced, you're given the opportunity to pick a "mem" to help you remember it. All the "mems" are created by other users and you can create you own too. Here are some examples for learning the Chinese character for "sauce":
Then it will ask (in many different ways) to translate the items to or from the language you are learning. This can be clicking one of many options or even typing the correct answer. Depending on well you do on each item, it'll decide how soon you need to "water" that item again.
Video: Using Memrise and going to a Chinese restaurant
Here is a quick video walk-through showing you how Memrise works. It ends with Carrie (my wife) and I going to a Chinese restaurant to try out what I learned. :-)
(There are subtitles in English - click here to help me translate them into Polish!)
The good
Here are the things I like about Memrise:
Everything is contributed by the community: All the content is from users, which means it'll keep growing and getting better.
Most courses include audio: Listening is by far one of the most important activities in language learning! Although, the Chinese menu course I tried didn't have audio. :-(
Really cool web 2.0 awesome sauce: The application is very well built, beautiful and easy to use.
The bad
And here are the things I don't like:
Everything is contributed by the community: Because everything comes from other users, the courses are of varying quality - especially the audio. Also, while the content is continuing to grow, some important things are missing.
Not the best "personal study" tool: Finding a cool course is great, but what if you want to review words you encountered while reading or listening in a foreign languageg (like I did with Harry Potter)? While it is possible to create a "personal vocab list" on Memrise, I still think that Anki is the better tool for this.
Conclusion
I had a lot of fun learning some Chinese that I could actually use in real life! :-) And, overall, using Memrise was a very enjoyable experience.
I'd recommend it to you, if ...
you're just starting to learn a new language and you want to do something (for free!) that doesn't require a lot of time or commitment, or
you find a really high-quality course for the language you are learning, or
you want to create your own course for others to use
But if not, Memrise might not be the best tool for you.
Have you tried Memrise.com? Please write a comment and let me know what you thought of it!